www.xaratemplate.com specializing in Xara Web Templates
SERVING USA, UK, AU, SA & MORE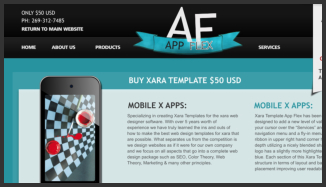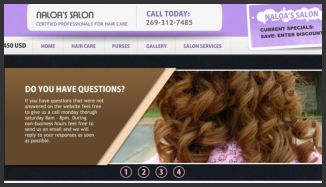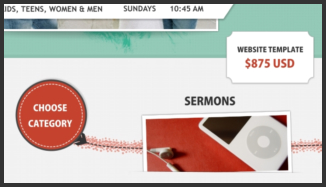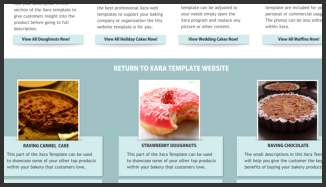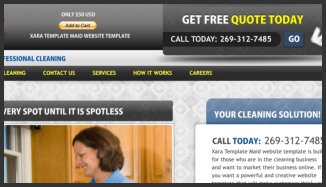 This Xara Templates designs is designed for application developers &
other technology based industries. If you design applications for various
mobile devices or operation systems this design will help you gain a
competitive advantage. Every graphic element in this Xara Template is
fully editable such as the cell phone, app flex logo and much more
(design does not include twitter logo). If you are looking for an Xara
Template that will generate value for years to come then this design is
the one that will continue to impress you and your clients. This Xara
Templates design speaks for its self & brings the saying "a picture is
worth a thousand words" to a whole new level. So what are you waiting
for this design gives value similar to that of hiring a full-time web designer
for a fraction of the price.
XARA TEMPLATES WEB DESIGN: APP FLEX
The Xara Template Hair Salon template comes jam pack with top notch
features. At the bottom of the web design their is a section that allows
you to simplify the process for how a client can do business with your
salon. In the top part of the website template their is a special discount
card space to announce special hair salon discounts. Various patterns
and textures are used along with shadow effects to bring more life to the
design. A z-design web theory strategy is used to execute a call to action
for your hair salon. Also the design has named colors that allow you to
change multiple colors at once in the design based on color theme. The
website navigation menu also has mouse over effects and a numbering
system is used to transition to different sets of text to display for
additional information about your hair salon business.
XARA TEMPLATES WEB DESIGN: HAIR SALON
The Xara Template Church website template has a superb creativeness
too it. A neat bubbly texture easily guides your visitors or potential
members of your church through key opportunities at your church such
as listening to sermons or different community or church based
programs. Within the navigation bar of the church website template for
the "New to Church" link and "Ministries" link a fly-in menu appears.
On top of that this is a 5 page design and one of our lowest priced
designed with some of our state-of-the-art features. Everything in this
Church Website template can be modified to your hearts desire. All
elements in this design are included except for the photo with the
copyright "veer". To buy that photo you will need to visit the veer
company site an buy the photo for commercial or personal use.
XARA TEMPLATES WEB DESIGN: Church Website Template
The Xara Template Bakery website template is design for anyone
involved in the food industry. Rather you are a baker or someone who
provides professional catering this design will help you execute your
vision clearly and effectively. Showcasing your desserts or meals in this
design is very easy. Space is also reserved for when you have special
discounts for holiday occasions or for general marketing campaign
discounts. This Xara Template includes 2 page layout click on the
pastries link in navigation bar on live demo to see second page. Also this
Xara Template includes a ribbon like logo that you can easily replace text
with your company name.
XARA TEMPLATES WEB DESIGN: Bakery Website Template
The Xara Template cleaning website template is design for businesses
involved in cleaning industry but can be adapted easily to other industries.
This design is sure to capture your customers attention. This Xara
Template has various components that set it apart from our other website
templates. It includes a custom built flash photo slide show and Car
animation that is shown at bottom of template. See this template live by
clicking view template above and then click on the car in the template to
watch it drive across the screen in demo.
This design has its own unique presentation and is much more difficult for
other companies to emulate giving you a competitive advantage over
other businesses in your industry. All colors in this website template can
be easily be changed to match your business with the power of the name
colors that are set. What are you waiting for this is an amazing design for
an unbeatable price! (Note: "how it works" link shows second page.)
XARA TEMPLATES WEB DESIGN: Cleaning Website Template