www.xaratemplate.com specializing in Xara Web Templates
SERVING USA, UK, AU, SA & MORE

























CREATED WITH XARA WEB DESIGNER 10 PREMIUM
two page design; view template and click either
the home page link or about us link in navigation bar menu.
CREATED WITH XARA WEB DESIGNER 9 PREMIUM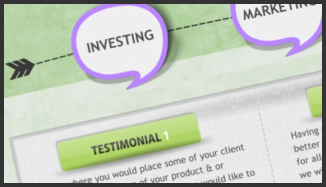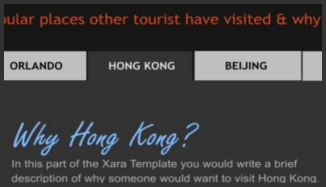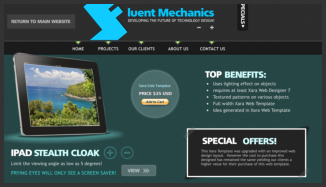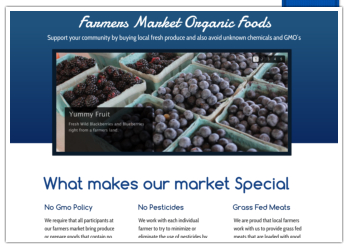 Two page Web Design template for businesses
and non-profits who desire a professional and
clean design. The Youth Project Agency web
design uses a lighting like effect beneath photos
to give spot light feeling. It even includes a few
patterns cleverly applied to the websites body
section for better definition.
The Green Honeycomb Xara Web Template design is one of the most advanced website template designs we have ever
released. It utilizes the latest functionality of Xara Web Designer 7 Premium the photo slider. This allows you to advertise
multiple services in one spot without sacrificing loss of space. Also it has fly in effect menu where when you mouse-over the
purple buttons a fly in menu appears with additional information. This web design template is tailored toward business owners
who offer technical services of any sort. Also this web design can be used for businesses that sale digital software. The two
active links are the "home page" and "about us page.
WEB DESIGN TEMPLATE: GREEN HONEYCOMB
WEB DESIGN TEMPLATE: EXCEPTIONAL SPACE
Exceptional Space is a new Xara web template designed specifically for Real Estate and businesses dealing with commercial
property. The design is a total of 2 pages and if need additional pages can be designed at our standard custom Xara
templates rates. The design also includes a custom logo, mouse-over menus, and featured properties on front page to show
the best property. If you click the number list on right side of page it changes to the next featured property.
Travel Agent is a new Xara website template designed specifically for the travel industry. The design is a total of 2 pages and
if need additional pages can be designed at our standard custom Xara web templates rates. This is one of our most advanced
designs and it is recommended you have a through understanding of how layers work in Xara Web Designer. This design is
also very feature rich with things such as tab menus (allows more content on one page improving SEO), content slider (a
fancy way to transition through advertisements), pop-up photos, tattoo like effect of building texture right above navigation
menu, roll-over mouse effect on navigation menu (i.e. it turns orange on mouse-over).
WEB DESIGN TEMPLATE: TRAVEL AGENT
WEB DESIGN TEMPLATE: Fluent Web Design
The best way to describe this Xara Web Template are perfect balance of color, excellent coordination and great functionality.
This Xara Web Template utilizes special roll-overs, menu-mouse-overs, pop-up menus that fade-in & special textures and
lighting effects were applied to certain objects. Of all of our Xara Web Templates this one is by far one of the most creative and
if you want to maximize your bang for your buck this Xara Template will surely do that for you. This design gives a new
meaning to Xara Web Templates and that word is excellence! If you buy Xara Templates from us make sure to include this
design in your portfolio you will thank yourself later.



This web design template was specifically built for
local Farmers Market organizations looking to
promote local farmers and businesses to create a
community social fabric. The whole structure and
design has been revamped again to be more
modern and user friendly with less clutter and
more focus. The new Farmers Market design is sure
to leave every visitor impressed and comfortable
with considering your Farmers Market as a choice
for their local produce. If necessary however we
offer design services to make additional
modification to the website template design.