www.xaratemplate.com specializing in Xara Web Templates
SERVING USA, UK, AU, SA & MORE



Location: Kalamazoo, Michigan
The Ecumenical Senior Center is a local
organization for Seniors. We worked with the
hands on to develp a organizational logo
that focused on unity within the senior
community. In fact we sat down personally
with every senior to ensure that the logo
was perfected to their needs and taste and
that was the above logo is the end-result of
our collaboration.


Location: Elgin, Moray UK
Qismat Tandoori is a restaurant in London. This
project came about through a third party that
acted as a liason to help us re-design and
revamp the old logo. We added a star-burst
and also enhanced the colors of the text,which
originally was a grey color and didn't have
much life to it. Per client request we can't
display the companies previous logo.
Local Loaf is a shop that focuses on breads and
sandwiches. We did an over the phone
consultation of there specific needs. After
analysis they decided they wanted a sketch
like design of bread and the name of there
company next too it. The finalized company
logo is shown of above. Also a business card
was developed as well and can be provided
upon request.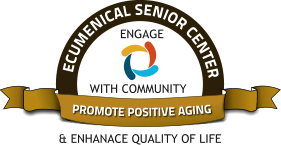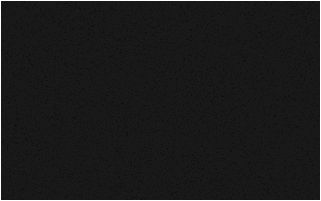 Location: Charlotte, North Carolina










EPIC CLOUD TIME
Since 2008, EpicCloudTime Ltd. has become one of the
fastest growing providers in the UK of hosted virtual
desktops. EpicCloudTime is well known in the industry for
their excellent delivery of IT cloud solutions. We worked
one-on-one with the owner to help develop a bootstrap style
of design that would help communicate their business
message effectively while maintaining brand identity.
ALEXANDER FASHIONS
Alexander Fashions ultimate goal is to bring revenue back to
their community. They endeavor to save customers time and
money by offering name brand fashion and accessories at
affordable price. Through a combination of over the phone
consultation and email we were able to help re-design and
bring Alexander Fashions vision to life. After completing
there website they made there first sale online whearas with
there old website no sale transactions took place.
He Reigns Gospel Magazine
He Reigns Gospel Magazine is a local Kalamazoo based
magazine that is focused on spreading the good news of
Jesus Christ and sharing testimonies throughout the
community. We helped them to increase sales online as well
as expand their visibility by improving there ranking on
Google search.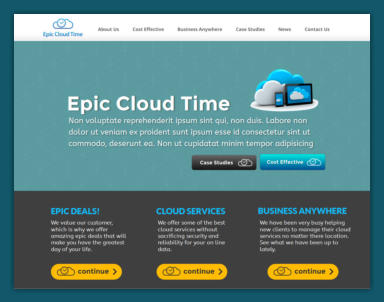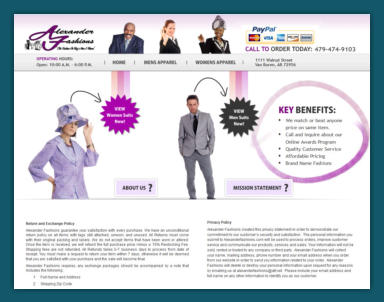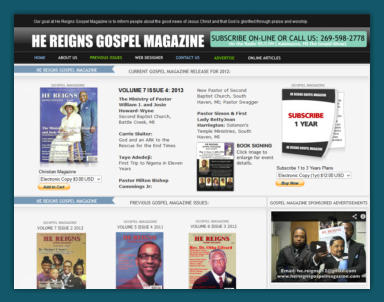 Healing is God's Justice
Is a new client we got from a referral of an existing client.
After discussing their specific needs we consulted and helped
them build a website that was focused on their specific
needs. Emphases was placed on readability of articles and
also ensuring that viewer doesn't have to click to next page
very often. Client has original Xara web design file and full
control to change look and feel of website if desired.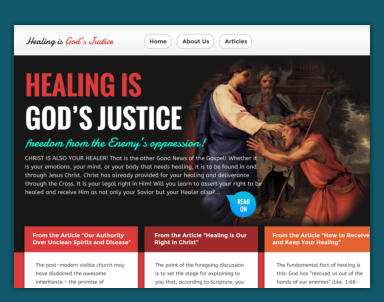 We worked with Xara Template in creating
our Testimonial Video for one of our
programmes, due to time restrictions on
our end.
Xara Template delivered a great video
piece, and worked within very tight
timescales to deliver on time and within
budget.
They articulated and demonstrated
innovative ways to help position our video
so that it told a compelling story.
We look forward to working with Xara
Template again.
Chi-Chi Oriaku, idigitalMercury

Location: Van Buren, Arkansas



Thanks so much for designing a professional looking
logo. The comments I have received so far should take
my business to the next level of success. Your hard
work and dedication to my business is truly
appreciated.