www.xaratemplate.com specializing in Xara Web Templates
SERVING USA, UK, AU, SA & MORE
We have a special team we call Creative Fanatic that
specializes in creating animated introductions, explainer
videos, cartoons, software demonstrations and so on. Watch
the animation we created for Draft Manager an online
fantasy sports company.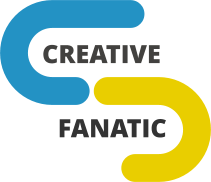 OUR ANIMATION & VIDEO PRODUCTION TEAM





A professional who does
narration for animation.
Graphic Designers with years
of experience will design
objects and characters.
This is the blueprint we
provide to show how the
animation story will flow.


This is the process of
writing a script for what
will be spoken in
animation. In most cases
clients will already have a
script but we may be
asked to make
adjustments.


The exciting part where we
make things move, add
special effects and
transitions to animation.


























ANIMATION SERVICES WE OFFER
ANIMATION CREATED FOR DRAFT MANAGER:






























We create video tutorials for
websites and also for
explaining software.

We create tutorials for
using mobile apps on
Android as well as Iphone.

Our team can help you
clean up an existing video,
add special effects and
also remove greenscreens.

If you need internal
training videos developed
or are creating your next
online course for the
public we can help you
produce effective learning.
In fact we have experts in
ADDIE process and we go
thorugh an need analysis.
Often times companies
would like to have their
logos animated to bring
more life to their branding.
CAMTASIA SAMPLE TRAINING VIDEO
We helped ACT Tutorials to remove their greenscreen background
and also add in PowerPoints and special effects for zooming in
and out of footage.
LET US HELP YOU WITH YOUR VIDEO NEEDS TODAY!